Home

/

Firewood Saw Blades
FIREWOOD SAW BLADES
Bendigo Saw Sharpening stocks a range of the toughest circular firewood saw blades, especially designed to cut in the most extreme conditions. From large commercial firewood processing operations to the indiviual firewood user, our Firewood Blades have been especially made for the job with superior quality tungsten tips.

Designed for use on Portable and Fixed Saw Benches, our range of Tungsten Carbide Tipped (TCT) sawblades are manufactured locally in Australia. Sizes range from 450mm - 900mm diameter.
Commercial Firewood Processing Circular Saw Blades
Custom made to order as required, designed to specification for commercial firewood processors, docking machines and Excavators. Sizes range from 900mm - 1830mm.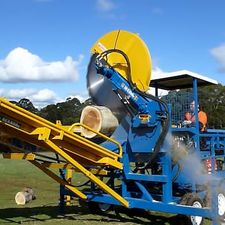 Reconditioned Saw Bench Firewood Saw Blades
Bendigo Saw Sharpening also offers reconditioned firewood saw blades as another option for the budget conscious. Our reconditioned firewood saws have been carefully modified by our expert machinists to the highest possible standard, and will perform well in even the harshest conditions.