Home

/

Hedging Skirting Blades
HEDGING AND PRUNING SAW BLADES
Circular Pruning and Hedging saw blades manufactured to suit all types of hedging, topping, trimming and skirting machines, including Jarraff, Skytrim, Kirogn, Greentec, ROLA, ENE (Erick Neilsen), Noremat and TOL Incorporated.
Circular saw blades can be supplied either solid tooth or Tungsten Carbide Tipped.
SOLID TOOTH SAW BLADES
Solid tooth saw blades can be manufactured to customer specification with any combination of teeth, bore size, pin holes and blade thickness.
Common sizes and configurations include:
460MM Diameter, 31.75MM Bore, 96T
500MM Diameter, 30.00MM Bore, 160T
560MM Diameter, 31.75MM Bore, 100T
610MM Diameter, 25.40MM Bore, 200T
650MM Diameter, 34.75MM Bore, 200T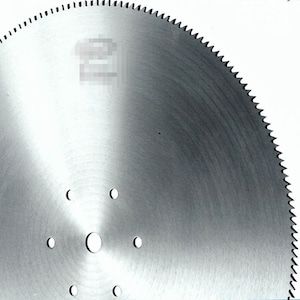 TUNGSTEN TIPPED SAW BLADES
Tungsten Carbide Tipped saw blades provide extended tooth life between sharpens and cut much cleaner due to the harder properties of Carbide. Tungsten Tipped blades perform particularly well through thicker branches and timber sections, and reduce blade maintenance and sharpening requirements.
Common sizes and configutations include:
610MM Diameter, 38.10MM Bore, 20T
610MM Diameter, 38.10MM Bore, 72T