BAND SAW BLADES
Bendigo Saw Sharpening's bandsaw coil is manufactured in Germany and England, and can be cut to length and welded to suit any bandsaw machine with our in-house bandsaw welder.
To enable us to give same day service, Bendigo Saw Sharpening has a huge range of metal, wood and meat bandsaw coil to suit every cutting application.
Our quality bandsaw has:
extremely high wear resistance
high speed steel cutting edge
highly fatigue resistant steel in blade body
longer blade life
faster cutting
more uniform cutting rates.
TOOTH SELECTION FOR METAL CUTTING
Tooth selection directly affects the performance of the bandsaw blade. Use this chart to ensure you have the right bandsaw for the job.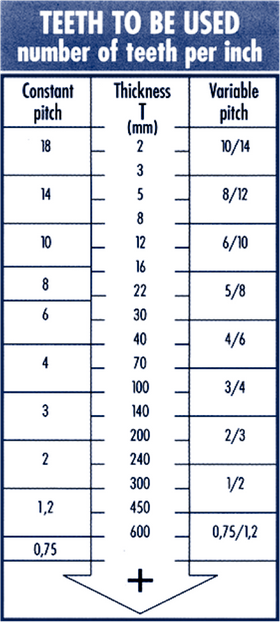 Simply call or email us to get a quote on your next bandsaw blade.